Starbucks Commits $20M for Emergency Relief to Central American Farmers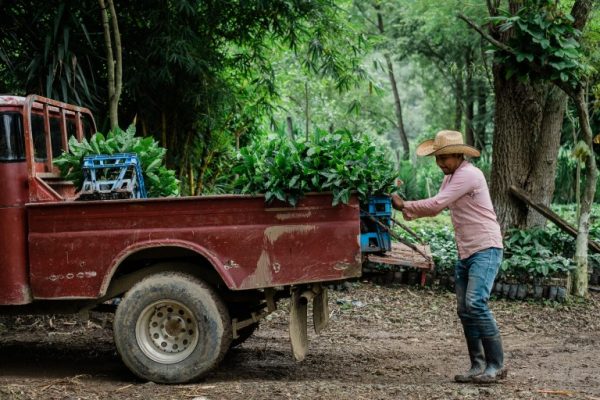 In response to critically low coffee prices in Central America, Starbucks announced a commitment of up to USD $20 million to temporarily relieve impacted smallholder farmers with whom Starbucks does business, until the coffee market self-corrects and rises above the cost of production. These funds will go directly to smallholder farmers in Nicaragua, Guatemala, Mexico and El Salvador to subsidise farmer income during the upcoming harvest season in Central America.
"A majority of the coffee we purchase comes from smallholder farmers and the coffee crisis in Central America related to low prices cannot be ignored," says Michelle Burns, senior vice president, global coffee and tea, Starbucks. "We have a role and responsibility in helping smallholder farmers sustain their livelihoods. Their success will help ensure the long-term health of coffee productivity."
"We have been severely affected by the recent price decline in the futures market. With today's prices I can't invest in my farm, in fact, I can barely cover labour costs. With these prices, my farm is just not profitable," says Pedro Rosales Ubeda, Villa Nueva farm owner in Nicaragua. "Through Starbucks' initiative I could receive a higher price for my coffee, cover my expenses and make a profit. This means I could provide better conditions to coffee pickers and their families. Also, this will allow me to invest more in my farm, be more productive and offer a better-quality coffee."
"The NCA commends Starbucks for this important initiative to support coffee farmers, which is especially timely given that a rising supply of coffee has been impacting prices," says Bill Murray, president and CEO, National Coffee Association of the USA.
"We have seen firsthand the effects of these historically low coffee prices on smallholder farmers," says Ric Rhinehart, executive director of the Specialty Coffee Association of America. "It will be through the strong support of the coffee industry and its leading companies, large and small, that we can set the stage for a viable coffee future, letting the farmers know their investment cost in upcoming crops will be compensated, providing them with much needed stability in the industry."
Additionally, Starbucks will expand its existing 100 Million Trees donation programme and partner with the Colombian Coffee Growers Federation (FNC) to supply 20 million coffee trees, technical support and supplies over the next two years to smallholder farmers in Colombia. The seedlings will replace trees that are declining in productivity due to age and diseases like coffee leaf rust. This incremental investment is in line with the ongoing support Starbucks provides to coffee farmers and their communities, including access to $50 million toward low-interest-rate loans to smallholder farmers to support reinvestment in coffee and to advance more sustainable practices.
"We must strive for the economic sustainability of coffee producers," says Francisco Santos, ambassador of Colombia to the US. "We thank Starbucks for contributing to reforestation efforts in coffee-growing areas, working with the Colombian Coffee Growers Federation and deepening the alliance between the two organisations."
For more information, visit www.starbucks.com.
Related content