Illy introduces extra dark roast coffee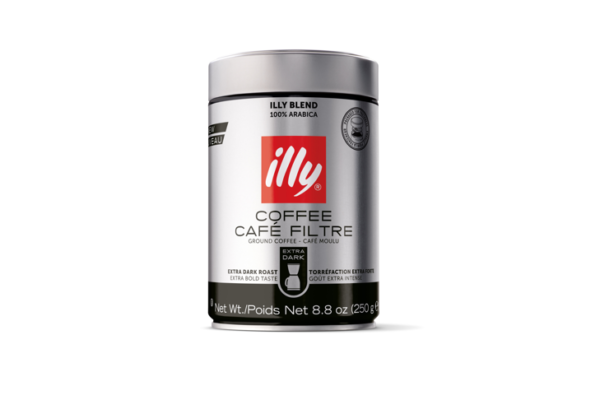 On National Coffee Day, illycaffè introduced Extra Dark Roast for the US and Canadian markets. Illy's unique blend is composed of 100 percent Arabica coffee beans from nine of the best origins in the world.  It is roasted slightly longer to deliver an intense body and extra bold, with notes of dark chocolate and caramel.
This coffee is dark roasted to perfection and coarsely ground to provide optimal extraction and flavor for drip coffee makers and French Press. Based on industry/market statistics, drip, pour-over and French Press are the most popular preparation methods and the ground coffee is precisely calibrated for this, said a spokesperson for illy.
The pressurized coffee packaging preserves the flavor and complexity of the illy blend while enhancing the coffee's aroma and ensuring optimal freshness and a consistent, never bitter taste.
Illy Extra Dark Roast hits retail shelves today, and will be available at illy shops and cafés throughout the US including those in San Francisco, and select retailers including Sur La Table, Williams Sonoma, Bed Bath & Beyond, Krogers, Amazon.com and Target. It will also be available at www.illyusa.com. Illy Extra Dark Roast has an MSRP USD $15.
Illy Extra Dark Roast is currently available only as ground coffee but a K-Cup offering will roll out later in the fall. A whole bean Extra Dark roast is in consideration.
Related content