Sold out HostMilan promises to deliver Italian coffee excellence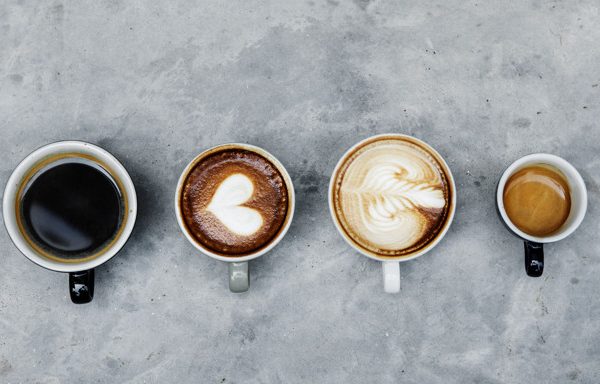 The entire HORECA universe will be meeting up for the 41st edition of HostMilano from 18 to 22 October 2019 in Milan, Italy. The event is expected to draw over 2,100 exhibitors from more than 50 countries and will be ideal vantage point to observe the latest technologies and product innovations up close and discover the trends of a world in continual evolution.
Including performances by the best baristas and bartenders, the booths and stands will be full of insights on the hottest themes of the day, from training and sustainability to communications, sales techniques and the latest discoveries in formats.
At HostMilano, the packed menu of coffee-related events kicks off with TO COFFEE, curated by Andrej Godina and the Umami Area Association. During all five rounds of the event, the focus will be on supply chain sustainability as the key concept to be communicated and offered to consumers alongside the most current scenarios of innovation and the latest ideas on cross-contaminations between different worlds and product categories.
Another event not to be missed is the sixth edition of the Gran Premio della Caffetteria Italiana (Italian Coffee Bar Grand Prix), organised by AICAF and ALTOGA – Associazione Nazionale Torrefattori e Importatori di Caffè e Grossisti Alimentari, in which the best Italian baristas selected during the year will battle it out.
The two associations will also be organising the World Latte Art Battle Championship at the ALTOGA stand in partnership with AICAF, in which the best Italian and international milk artists from over 10 countries will compete.
Coffee Addition, organised by Gianni Cocco, AICAF and ALTOGA is a series of presentations dedicated to professional operators, and the spotlight will be on an original theme such as the relationship between mitigation and coffee beans.
Appointments in the Food-Technology Lounge
A space where to meet new people and catch up with old friends. The Food-Technology Lounge, organised by Anima and EFCEM Italia is the reference point for the Italian Food and HORECA technologies at Host 2019. It is a place where visitors are invited to discover the best food technologies of ANIMA Confindustria Meccanica Varia and EFCEM Italia (in addition to the synergies of the partners ICIM and Eurovent) and take part in a packed calendar of meetings with focus on technical and regulatory updates, business appointments and insights on market trends.
Related content