Lack of available labour fuels robotics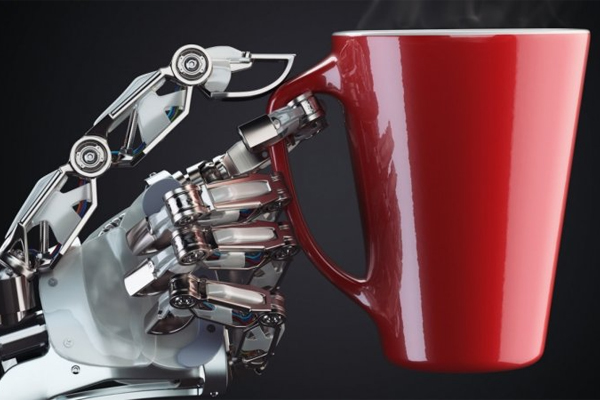 Image: The Interview Central
The world market for food and beverage processing machinery is estimated to be growing at a CAGR of 5.5 percent from USD $47.4 billion in 2017 and is forecast to reach $58.1 billion by 2020, according to PMMI, The Association for Packaging and Processing Technologies.
Furthermore, the global market for automation equipment in food and beverage machinery is projected to grow at a CAGR of 6.2%, to $4.4 billion by 2020, faster than the total production of food and beverage processing machinery. According to PMMI, factors driving this growth include convenience, changing consumer tastes toward healthier options, a renewed focus on food safety along with the rise of smart manufacturing and digital transformation.
Another key factor fueling this growth is the lack of qualified labour for available positions.
"There is no available workforce for operations," said Jorge Izquierdo, vice president, market development at PMMI, at the Media Breakfast for ProFood Tech (26-28 March in Chicago, Illinois). The bi-annual show, which highlights food and beverage processing technologies, is produced by PMMI in partnership with Koelnmesse (organizer of Anuga) and the International Dairy Foods Association (IDFA).
This complements what C Scott Clemons, chief investment strategist for financial services firm, Brown Brothers Harriman, noted in his presentation at the National Coffee Association (NCA) Convention earlier this month. Clemons said the labour market in the United States is in "great shape" with the unemployment rate under 4%, however, there are actually one million more jobs available than there are people to fill them.
Izquierdo said it is the lack of labour availability that is the key reason for moving to robotics. "Before, moving to automation was about cost savings by reducing labour. Not anymore — now it is about getting the product out."
As such, the market for industrial robots continues to grow rapidly. Industrial Robot Opportunities in Food and Beverage Processing, a new white paper issued by PMMI, explores robot deployment in the food industry, which has been slower than in some other sectors, but on-going technology developments are leading to greater opportunities for manufacturers to benefit from increasing the levels of robot automation in their processes.
According to the white paper, the use of robots has accelerated in industries such as food and beverage as costs have lowered, performance and dexterity have improved, manufacturing wage costs have continued to increase along with some re-shoring of manufacturing, as well as the lack of available labour.
"Within the food and beverage industry," the paper states, "which is controlled by strict health and safety regulations, robots have previously been limited to tertiary and some secondary packaging tasks, such as palletizing, as they have not met necessary standards to be used in direct contact with food. However, manufacturers are increasingly developing robots with a high protection class suitable for handling unpacked goods and subsequent wash-down, creating new opportunities for the direct and indirect handling of foods."
"With food and beverage processing, the robot is going to get dirty, so you need to be able to clean it," said Izquierdo. "In the past, the concern was contamination from the robot because previously, robots could not be cleaned. Now, we are able to do so." (Some cleaning methods include pressure washing.
He added that in addition to now being able to clean the robot, the prices are coming down, and training to use robots is becoming simpler. "A person doesn't need a degree in programming to be trained to use robotics," said Izquierdo.
The white paper further reports that the food industry, with its greater immunity to economic uncertainty is also a target market for many robotics companies, as an area less influenced by cyclical swings in demand, therefore offering greater stability. As such companies have released new robots suitable for the sector.
"There are [immense opportunities] for robotics in food and beverage processing that have not yet been tapped," said Izquierdo.
Related content