Community Coffee launches into Walmart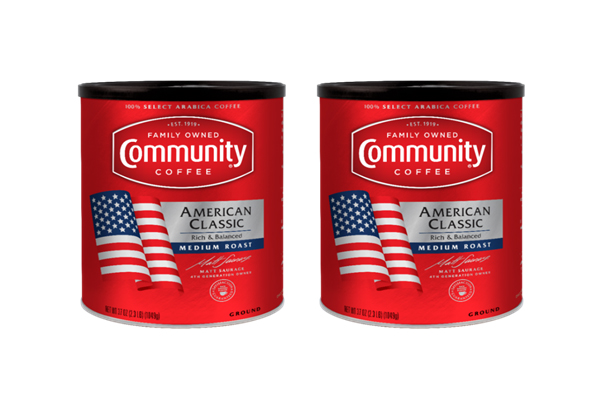 Community Coffee Company, has begun a retail partnership with Walmart in the US, marking a significant milestone for the Louisiana-based family-owned brand.
For the first time, Community Coffee's American Classic blend is now available in a new 37 oz. canister option on Walmart.com and will launch nationwide in 3,100 Walmart Supercenter stores this September.
"There is no coffee like a cup of Community coffee. You can taste the difference, and when people try our coffee they make the switch. It's why so many coffee lovers prefer us as their brand of choice, making us one of the fastest-growing retail coffee brand in America," said Leah Herrington, senior vice president of marketing.
"To debut our nationwide rollout in Walmart, we've taken what we've learned about the American coffee drinker taste profile for 100 years and created the perfect premium blend for audiences across the country. This medium roast blend is well-rounded with a smooth finish ideal for any part of your day. It's sure to be a new household classic. That's why we named it 'American Classic'."
For more information, please visit CommunityCoffee.com.
Related content