Teavana Unsweetened Craft Iced Teas Start Shipping Nationwide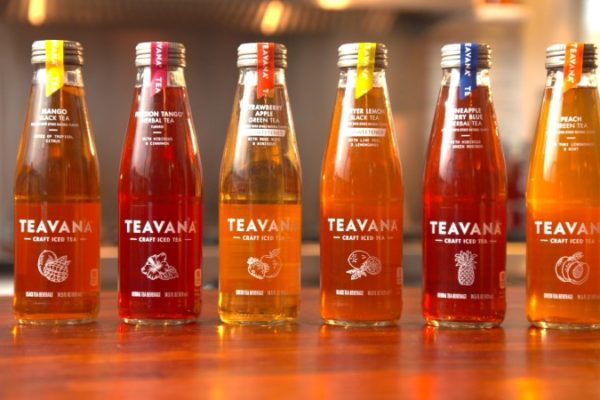 Products such as Starbucks' Teavana are rising in popularity
Customers can now enjoy a Teavana Craft Iced Teas while on the go. Starbucks, in partnership with Anheuser-Busch, has begun shipping all Teavana Craft Iced Teas to grocery and convenience retailers nationwide, including new ready-to-drink premium Teavana Unsweetened Strawberry Apple Green Craft Iced Tea. The new blend combines green tea with a mosaic of juicy fruit flavours and lively lemongrass – without any added sugar and zero calories.
The addition of the Unsweetened Strawberry Apple Green Tea flavour expands Teavana's ready-to-drink portfolio to six flavours brewed from Teavana tea and botanicals that are all free of artificial flavours: Passion Tango Herbal Tea, Peach Green Tea, Mango Black Tea, Pineapple Berry Blue Herbal Tea and Unsweetened Meyer Lemon Black Tea.
Starbucks and Anheuser-Busch work together to produce, bottle, distribute and market Teavana Craft Iced Teas in the United States. Teavana Craft Iced Teas are available at grocery and convenience stores nationwide with select flavours available at participating US Starbucks stores.
Related content