Collaboration is the key to achieving sustainability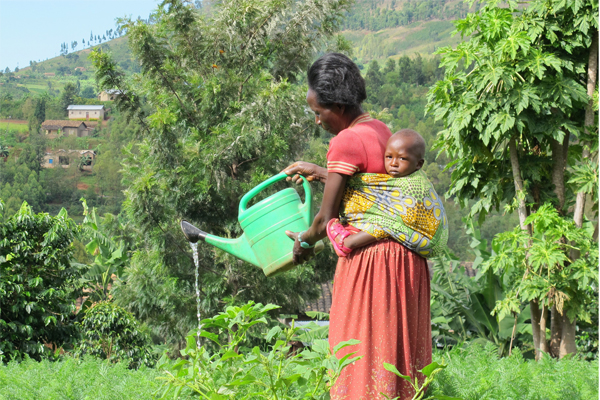 Image: Rainforest Alliance
The Rainforest Alliance held its annual Sustainability Summit earlier this month at The Times Center in New York City.
This year's theme was "Climate, Landscapes and Countdown to 2020" and featured speakers from a variety of sectors including CPG, paper, forestry and academia. However, the theme, at its core, seemed to be collaboration — that true sustainability can only be achieved by working together. This theme was summed up nicely by Rebecca Ott, director, sustainability, The JM Smucker Company, in her presentation, who quoted an African proverb, "If you want to go fast, go alone. If you want to go far, go together." (The JM Smucker Company's green coffee sustainability strategy will be examined in an upcoming issue of Tea & Coffee Trade Journal.)
The summit was segmented between several individual presentations and panel discussions. In the plenary panel, "The 2020 Specter & What Lies Beyond," participants discussed their companies' efforts to reduce carbon emissions, the importance of companies improving sustainability throughout the supply chain despite the costs, and the next steps in sustainability efforts.
Barry Parkin, chief procurement & sustainability officer, MARS, Inc (which set a science-based target to reduce carbon in their supply chain by one third in 2020 and two thirds by 2030), said companies have a complete responsibility to try to reduce their carbon footprint in their supply chain, but it must be a collaborative effort. "On the socioeconomic side, it's a partnership, it has to be a joint effort. In our experience, you can't get a good effort if a good government policy on the ground is not in place."
He added that the sustainability people and the procurement people within a company must all be on board and on the same page to realize sustainability goals. Parkin explained that within companies, sustainability people have the lofty or aspirational ideas but the procurement people buy the supplies/products and want to do so as cost effectively as possible so they must collaborate.
But the moderator pointed out, what about small companies (SMEs) that may not have sustainability officers? "You must have the tools and a staff who understand the goals," said Richard Donovan, senior forest advisor at the Rainforest Alliance, adding that top management and middle management must be involved.
The panelists, which also included Paige Goff, vice president, sustainability, Domtar, agreed that certification, while helpful is not the entire answer. "Certification has a role to play and is a credible step and tool to use, but we need to strengthen standards," shared Parkin.
Donovan agreed, adding, "we can't just talk about certification. There must be guidance and policies need to be put in place."
Circling back to certification, the panelists noted that part of the collaborative effort is involving the end user — the consumer. "Consumers buy what they see. It's important to motivate the store managers –customers, not just consumers – which is difficult to do," said Parkin.
Among consumers, there is also a lot of certification confusion. "There's a 'logo rodeo' going on in the marketplace. That is, there are too many logos on packaging which makes it difficult for consumers. We need to make it easier for them," said Goff.
But it's not just certifications that confound consumers. In this era of social media and 24/7 news, Donovan warned of 'sound bite dangers.' "We need to be very careful because consumers hear a sound bite which creates a perception and many build values around that."
Panelists agreed that while many companies believe in improving their sustainability efforts, there's constant pushback [from upper management] because of the negative ROI, but it must be done.
MARS, for example, is working to eliminate child labour in cocoa-producing countries. "We're spending tens of millions per year and there's no payback, there's no financial return whatsoever," said Parkin. "It's just the right thing to do."
However, added Donovan, "What is a negative ROI today might not be a negative ROI tomorrow." To which Parkin, agreed. "Yes, you have to look at time scale. It can't just be short term, you must look for a return over a long period of time."
"We need to look beyond 2020 and continue to raise the bar," said Goff. "What do we do from a human standpoint? How can we give back to communities? We need to talk about sustainability more holistically than we've done in the past."
Related content