A new co-op concept: The Consumer Cooperative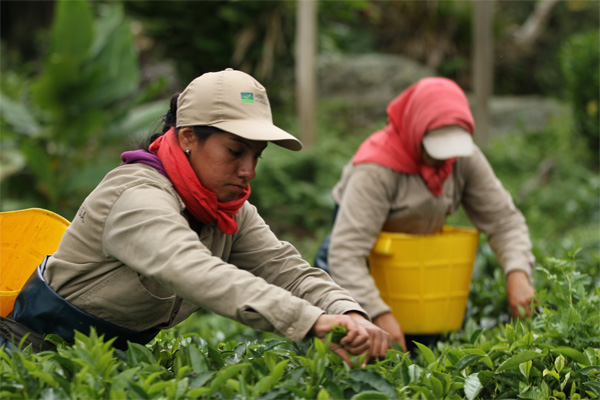 Image: Bitaco Tea
Consumption of higher quality and specialty teas, as well as fruit/herbal teas and green teas, continues to grow around the world as consumers in former non-drinking tea countries discover the health benefits and myriad types of teas, and those in countries that once drank only black tea are exploring the wonders of fruit/herbal and green teas (although hot black tea remains the most commonly consumed tea in the world per the Tea Association of the USA).
In the United States, the overall tea category grew 9.2% between 2013 and 2018 according to Euromonitor International. The London-based global market intelligence firm reports that tea consumption is rising in Europe as well with the strongest growth markets being Romania, Italy and Hungary (+43.9%, Italy +36.3% and +34.8, respectively, during the same period).
As consumption of finer teas escalates, growing numbers of tea consumers – like their coffee-drinking counterparts – want to know more about the tea they are drinking so transparency, traceability, authenticity and equity throughout the supply chain are coming into play more frequently. The tea industry has lagged far behind the coffee and cocoa industries in this area. "A Look at Transparency, Authenticity and Fairness in Tea" in our May issue highlights three essays written by tea experts in a new report, The Next Wave in Tea: Trends, Issues & Opportunities, published by World Tea Expo.
In the piece, Tony Gebely, executive director of the American Specialty Tea Alliance discusses the need for transparency in tea, "…cultivating a connoisseur culture will lead to growth in the specialty sector of our industry, which will in turn lead to a rise in all sectors of the tea industry. I believe that transparency is the key here and as an industry, unfortunately, we're off the mark."
In her essay, Jane Pettigrew, course director of the UK Tea Academy and the author of a myriad of tea books, examines authentication testing for tea. One technique being used to provide accurate and honest information about teas is DNA fingerprinting. Another method being tested is "ionomics," which can be used to differentiate teas grown in different locations based on differences in the elemental profile of the soil. She writes, "Such authenticity testing paired with an appropriate labelling system would differentiate genuine single origin teas from fakes and blends and will help dispel the confusion and misinformation currently associated with some single origin teas."
Nigel Melican, founder of Teacraft and previous World Tea Expo's John Harney Lifetime Achievement Award winner, discusses creating fairness in tea with a new cooperative concept—the Consumer Cooperative. He has been working with the Hawaii Tea Cooperative and says the Consumer Cooperative is a much fairer system. "This type of not-for-profit organization allows membership of all players in the value chain: grower, processor, packer, retailer and even the customer, thus bringing very broad expertise into the organization."
All players along the chain can be members by buying at least one co-op share. Hence, each link in the chain is active in promoting the interests of the whole chain, because, said Melican, "to benefit one is to benefit all." He further explained that under US law, the Consumer Cooperative can pay dividends to its members (who can even be financial investors only), but for the protection of all its members, nobody can own more than 19% of the shares. And regardless of the number of shares owned, each member has only one vote.
"This seems to me the very essence of fair trading — a transparent way for consumer members to ensure fair play for the growers," said Melican.
I like the notion of a consumer cooperative. But can this concept work in other origin tea countries? Can this type of consumer cooperative be applied to coffee? I don't know, but it seems to be worth trying.
Related content