A Boston Coffee Party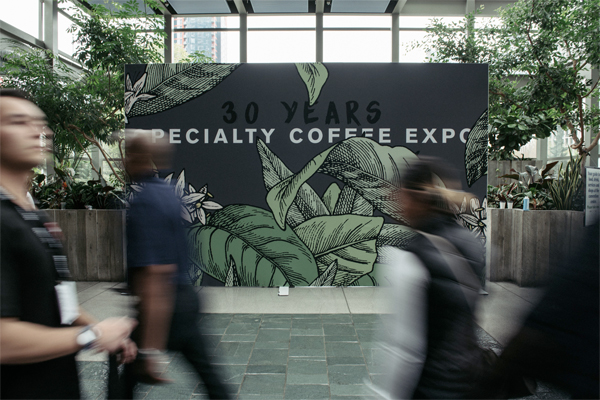 Image: SCA
Thousands of people are converging in Boston, Massachusetts, this week, not for a tea party, but for the annual Specialty Coffee Association (SCA) Expo, starting today (11 April) through Sunday (14 April) and a 26.2 mile run – the Boston Marathon, which takes place on 15 April (the 2013 SCA Expo also coincided with the Boston Marathon).
Sustainability is always front and centre at the SCA Expo. In fact, the newly launched Coffee Sustainability Program will debut at this year's Expo. The program consists of a single module with three levels that develop the student's understanding of sustainability with a focus on economics, the environment and social issues.
Along with sustainability, cold brew and nitro coffee, and premiumization (and the varying degrees of it such as premium brands targeting specific consumers and specialty instant coffee) will likely be discussed during the four-day event, and which are also featured in our March issue.
Of course, coffee prices and improving producer's livelihoods are certain to be prominent topics of conversation, as coffee prices remain critically low – still too low to meet producers' costs of production. The SCA recently formed the Coffee Price Crisis Response Initiative headed by Ric Rhinehart, who stepped down as executive director of the SCA to lead the effort, which is charged with understanding and addressing the price crisis affecting coffee farmers and threatening the supply chain as a whole.
This year's Re:co Symposium, which preceded the SCA Expo (10-11 April), has also been addressing the coffee price crisis and tasked attendees to try to find strategies to resolve the issue.
If you are attending the Expo, I look forward to seeing you there – please feel free to stop by T&CTJ's booth #752!
Related content