Turning a great idea into a successful brand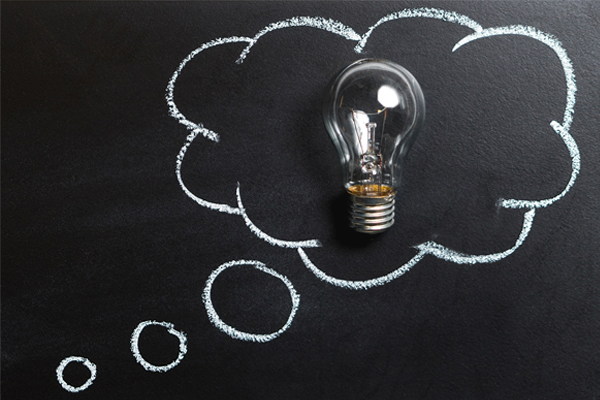 At the recent NCA Convention (7-10 March, Atlanta, Georgia), one of the keynote speakers was Steve Battista, the former senior vice president of brand and creative at Under Armour, Inc. He was the 19th employee to join the company and helped it grow from a start up to a USD $4.8 billion global business that sells more than 40,000 products. He held many titles during his 17 years with the company, but his primary focus was directing Under Armour's branding and positioning. He is now CMO at Revtown, an online denim apparel company that he co-founded in 2018.
In his presentation, "Building Your Brand, Telling Your Story, Protecting Your House," Battista walked participants through the founding and evolution of the Under Armour company (it basically started in the basement of a house) to explain lessons he learned while trying to build a brand and grow a business (accompanied by many lively and entertaining video clips and former commercials). "Company and brand are two different things," said Battista. "A company conducts transactions. A brand is a living, breathing thing — a brand makes connections. At the end of day, brands win — not companies."
Battista focused on five lessons he learned while building Under Armour, which apply to any brand and any company in any industry. Under Armour is a 21-year-old sports apparel company (founded in Baltimore, Maryland by Kevin Plank, a former college football player), which created the material that keeps moisture (sweat) off the body (the first item was a half shirt).
The first lesson he learned while building Under Armour, is that "It all starts with one great idea." But how do you know which idea is the "great one?" The "great idea," Battista said, should meet four criteria:
passion for the business
low barrier to entry
most available resources
easiest to get big fast
The second lesson learned, is that "Brands must be built from the inside out," and while doing so, "the brand has to be what it promises to be." For Under Armour, the brand mission is to make all athletes better. The third lesson, Battista explained is that "Your story is your best product," so make sure to tell that story.
The fourth lesson Battista said he learned is, "Protect your brand." Once created, you don't want to jeopardize the brand's reputation, integrity or image so "don't gamble with your brand," he advised.
The fifth and final lesson Battista shared with the audience is to "Evolve your brand or get ready to bury it." Brands and companies that remain stagnant, that do not adapt and evolve will die. Lessons every coffee and tea brand and company can learn from — think of all the coffee and tea brands/companies that did not adapt and evolve, and hence, have disappeared, or died to be blunt.
Shortly before the NCA Convention, London-based global market intelligence firm, Euromonitor International released its report, Top 100 Megabrands: How the World's Fast-Moving Brands Remain at the Top, which ranks the top 100 most successful, fast-moving consumer goods (FMCG) brands worldwide. In this report, FMCG encompasses packaged food, soft drinks, beauty and personal care, consumer health, tissue and hygiene, home care, hot drinks and pet care. Each of the brands making it into the top 100 qualifies based on their retail sales value for 2017. The top three brands were Coca-Cola, Pepsi and Nescafé, respectively, all which continually adapt and evolve to meet the demands of the global marketplace.
Related content