Caribou Coffee honours cancer caregivers with video project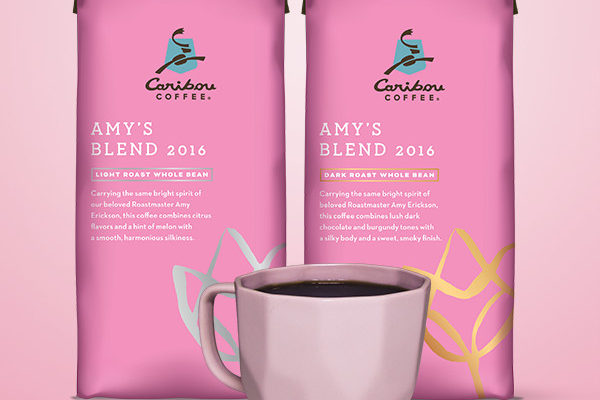 For the past 21 years, Caribou Coffee has supported those impacted by breast cancer in memory of their original Roastmaster, Amy Erickson, who passed away from cancer in 1995. Part of their effort is to recognize the caregiver as the often unsung hero in the cancer journey. This year, Caribou Coffee is partnering with Tribute, a new online platform, to launch a community video project designed to pay tribute to cancer caregivers.
Launched in 2013 as an innovative technology for showing gratitude, Tribute is an online web application that makes it easy to organize a group, collect videos and create a beautiful collaborative video montage. Throughout October, people can visit Tribute.co/CaribouTribute and in less than 60 seconds record their own video to recognize and thank caregivers. For every #CaribouTribute video submitted, Caribou will donate USD $5 to CancerCare, a national nonprofit organization committed to helping people cope with cancer through counseling, support groups, education and financial assistance.
"We recognize that everyone knows an 'Amy,' whether as a patient, survivor or a supporter," said Michele Vig, chief marketing officer, Caribou Coffee, Minneapolis, Minn. "During tough times many people jump in to assume the caregiver role. Through our partnership with Tribute, we're making it easy to share appreciation and thanks with these friends, family, neighbors and colleagues that provide their love and support. We hope to collect hundreds of stories to help us get one step closer to reaching our goal of donating $250,000 to CancerCare."
The coffeehouse has also brought back Amy's Blend and continues to support the national non-profit CancerCare throughout October for Breast Cancer Awareness month. Amy's Blend is a vibrant and sweet blend, combining citrus and melon flavors with a smooth, silky finish, while Amy's Blend Dark Roast is a combination of sweet and floral aromas with fruit undertones and a clean finish. Both blends will be available at Caribou coffeehouses across the country throughout October. Ten percent of all Amy's Blend coffee and merchandise will be donated to CancerCare (up to USD $250,000).
Visit Tribute.co/CaribouTribute to and submit your own Tribute to Caregivers. To learn more about Amy and her impact on Caribou, visit the website and watch Caribou Coffee's Tribute to Amy video.
Related content