Bird Rock Coffee Roasters Opens Fourth Location in San Diego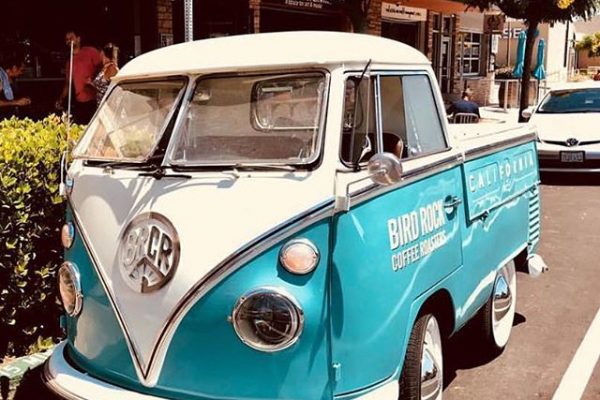 Bird Rock Coffee Roasters opened its fourth retail location near Torrey Pines Beach in Del Mar, California. This is the first of their cafés in North San Diego County, and the first location opened under the leadership that acquired the roaster last year, including Jeff Taylor of PT's Coffee Roasting Co. It is also the only Bird Rock Coffee Roasters location with a view of the Pacific Ocean coastline.
The new 1,000 square foot café in Del Mar also features a 1,000 square foot patio with a view of the Los Penasquitos Lagoon and sunset over Torrey Pines State Beach. The location offers specialty seasonal coffees sourced at origin by Bird Rock Coffee Roasters staff and utilizes the Slayer SteamX espresso machine, the BKON brewer, and MOD BAR pour-over system. In addition to pastries, this location will also offer a toast menu.
"We are thrilled to expand our reach throughout San Diego, to continue to grow our coastal brand, and to be part of yet another outstanding community," says Jeff Taylor, co-owner of Bird Rock Coffee Roasters. "It has been our vision to provide the world's best coffee to all of San Diego and beyond. [Now] we get to fulfill one more part of this dream."
Bird Rock Coffee Roasters was the first to introduce direct trade and origin-sourced coffees to the San Diego community and debuted their flagship location in San Diego in 2006. Since then, the roaster has received numerous accolades for their coffee, including the national Good Food Awards in 2016 and 2017, best coffee in San Diego from multiple national and local outlets, and the national Micro Roaster of the Year award in 2012. In 2017, PT's Coffee Roasting Co. acquired Bird Rock Coffee Roasters, allowing for expansion in size and scope.
Bird Rock Coffee Roasters (BRCR) has professional roasters on site in all its cafés, pour-over bars featuring seasonal offerings; and weekly cuppings open to the public for a sneak peek into the newest offerings, the coffee selection process, and all things coffee. Bird Rock Coffee Roasters has four locations in the San Diego area.
The newest café in Del Mar is located at 2212 Carmel Valley Road, Del Mar, California 92014 and is open Monday-Friday, 6am-7pm, and Saturday-Sunday, 7am-7pm.
To learn more about Bird Rock Coffee Roasters, please visit www.birdrockcoffee.com.
Related content