Kahwa Coffee Opens First Café in Miami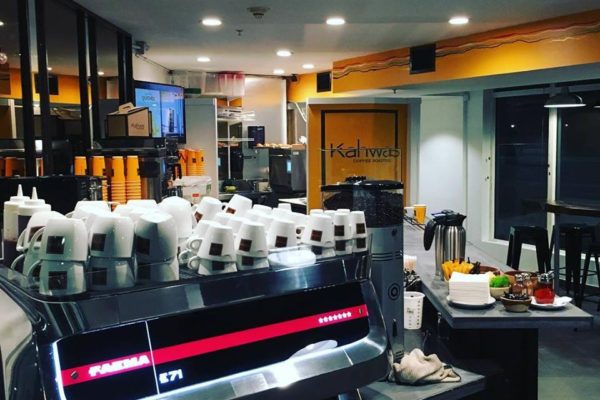 Kahwa Coffee celebrated its 10th anniversary by opening its first café in Miami, Florida, in March. Kahwa Coffee is already served in several Miami establishments, including the Metropolitan Hotel by Como, and Crumb on Parchment by Michelle Bernstein. It operates 12 other cafés and is distributed in more than 800 hospitality clients across the US.
"Kahwa Coffee is always in my kitchen at home, and now in the city that I call home," says celebrity chef and TV host Ingrid Hoffmann. "Having one of their cafés in Miami is long overdue."
The Golden Bean-winning brand's new store, located at 1701 Purdy Avenue in Miami Beach, marks the 13th café and first outside of Tampa Bay since opening the flagship café in downtown St. Petersburg, Florida, in 2008. Since then, locations have grown steadily across the Bay area from downtown Tampa to downtown Sarasota.
In addition to coffee, the new Miami café will also feature prepared foods and baked goods sourced from local purveyors, including Zak the Baker.
"Having been a part of Miami's restaurant scene for several years now, we've been looking for right the opportunity to open a café," says Raphael Perrier, who co-founded Kahwa Coffee with his wife, Sarah. "We're not only thrilled to be in Miami, we're honoured for the opportunity."
St. Petersburg-based Kahwa Coffee is also sold by national retailers including HSN. The brand can also be found in luxury brand establishments including the Amangiri Luxury Hotel and Resort in Canyon Point, Utah and Grace Bay Resort and Sailrock Resort in the Turks and Caicos Islands. In 2016, Kahwa Coffee partnered with NewsLink to serve its locally roasted coffee in two locations at Tampa International Airport in Airside Terminals C and E. Kahwa is also the exclusive coffee vendor of the Nassau Airport in the Bahamas with three shops.
Related content