2017 UK coffee week is largest to date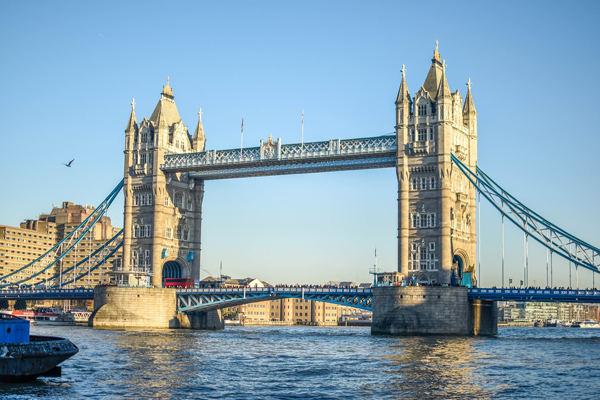 UK Coffee Week 2017, which runs from 10 – 16 April, is set to be the largest ever. The industry-wide celebration of the thriving UK coffee shop scene raises money to bring clean water and sanitation to coffee growing communities worldwide as coffee shops across the UK take part to raise money for charity.
Leaders from across the industry have signed up to the celebration, with Caffé Nero donating 20p for every single flat white sold during UK Coffee Week as part of a collaboration between Project Waterfall and the Nero Foundation. The funds will go to supporting existing and ongoing schools' projects in La Esmerelda in Nicaragua.
Costa Coffee will be raising funds across their stores and continuing to support clean water and sanitation projects in partnership with Costa Foundation schools.
Starbucks will be donating 25p from every flat white sold throughout the week, which will directly support Project Waterfalls work in Ethiopia, Kenya and Uganda.
As a proud sponsor of UK Coffee Week, Arla Organic Farm Milk is hosting a Latte Art Throwdown, hosted at the UK Coffee Week venue "The Gentleman's Barista" in London Bridge on 12 April. It will see baristas compete to show off their best and most innovative latte art skills in a series of challenges. The latte art, which will have an organic theme to each challenge, will be hosted by Nigel Barden, the chef on Simon Mayo's BBC Radio 2 Drivetime show.
Other participants include Debenhams, Harris + Hoole and Le Pain Quotidian and hundreds of independent coffee shops across the UK.
Coffee pours £8.9bn into the UK economy and last year alone saw a further 1,222 coffee shops open – an average of 3.4 new stores per day. UK Coffee Week provides a chance for this booming industry to give back to the communities that grow the precious beans. Last year over £260,000 was raised and 2017 hopes to top that, with every penny going to Project Waterfall.
Project Waterfall is a charity that works to deliver clean drinking water and sanitation to coffee growing communities across the globe. Since inception, the charity has raised over £600,000, changing over 23,000 lives in coffee growing communities.
"UK Coffee Week is about celebrating the UK coffee industry that is so important to the nation both financially and culturally, but it's also about recognising and supporting the provenance of our caffeine fix," says Jeffrey Young, founder of UK Coffee Week. "The humble coffee bean is the second most traded product worldwide and millions of people in countries from Guatemala to Indonesia rely on it for their livelihoods, so it's important that we give something back. It's about great coffee and good will."
To find out which coffee shops are taking part near you, visit www.ukcoffeeweek.com/2017-participants.
For more information on the Arla Organic Farm Milk's 'Latte Art Throwdown' visit www.arlafoods.co.uk  or email ArlaUK@edelman.com.
UK Coffee Week: A national celebration of the UK coffee scene founded to give back to the communities that make our love for coffee possible. Project Waterfall is an initiative founded, supported and driven by UK Coffee Week that brings clean water to the communities that grow our coffee. For more information visit: www.ukcoffeeweek.com. For more information on Project Waterfall visit: www.projectwaterfall.org.
Related content