Got milk? Is it non-dairy?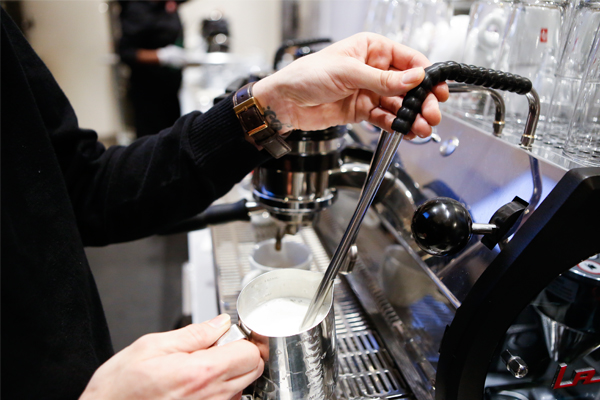 Image: illycaffè
"Got milk?" was an immensely popular advertising campaign from the United States Dairy Association that featured actors, athletes and other celebrities drinking milk and wearing "milk mustaches," which ran for many years on television and billboards across the country. But in today's multi-option craving world, "got milk" takes on an entirely new meaning.
The term "milk" has a much broader definition in today's lexicon and "dairy" or "non-dairy" milk must be specified: is it traditional dairy (milk from a cow/animal) or non-dairy milk (typically plant-based)? And for coffeehouses as well as restaurants, it is important to offer consumers both dairy and non-dairy additive options.
Additive usage is common for all coffee beverages, with creamer being the primary additive in the US, particularly in brewed coffee, followed by sweetener, explained Mark DiDomenico of food and beverage market research firm, Datassential, who presented at the National Coffee Association's recent webinar, "Trends in Coffee Additives." He said that in away-from-home (AFH) coffee, 64% of coffee drinkers used creamer in brewed coffee, followed by 43% who used creamer in specialty coffee and 42% who used it in cold coffee.
DiDomenico noted that younger generations are far more likely to use additives in their coffee than older consumers. Thus, "the creamer and sweetener categories have large growth potential as younger generations become a larger share of the population."
According to an online survey conducted by Datassential, flavoured liquid creamer is the most commonly used type of creamer in AFH (43%) followed by half 'n half (28%), milk (19%) and unflavoured liquid creamer (13%). Younger consumers are also far more likely to used flavoured liquid creamer than the rest of the population.
Younger generations are twice as likely to use plant-based milk in their AFH brewed coffee — 19% of Gen Z and millennials added plant-based milk versus 9% of the total population, and they have increased their plant-based additive usage more so than older generations (for the total population, Datassential reported that plant-based additive usage is generally the same or higher now compared with last year).
DiDomenico noted that plant-based milks/creamers are now a mainstream option [in coffeehouses, but there is limited availability in non-coffeehouse venues], with three-in-five consumers having used them (60%), and four-in-five (80%) being at least interested in plant-based milks/creamers. Among survey respondents, about 25% use plant-based milks/creamers often, 35% use it sometimes, 20% never used it but are interested, and another 20% are not interested. At 60%, young, ethnic consumers, largely from the West Coast of the US, are the primary plant-based milk/creamer users (in coffee or tea).
Almond milk (60%), coconut milk (44%) and soy milk (40%) are the most popular plant-based additives overall. Almond milk has gained traction since 2012, and according to Datassential, is forecasted to continue to grow (it also has the strongest presence in fast casual restaurants). DiDomenico said that while soy milk growth has leveled off in the past year, all commercial segments will continue to see an uptick in soy milk over the next few years. However, almond and coconut milk are the most preferred plant-based options in all coffee drinks (brewed, specialty and cold coffee). Oat and cashew milk, while less prevalent than almond and coconut, are perceived as good fits with coffee.
DiDomenico shared that interest in trying non-traditional or alternative milk/creamers is not as high as in plant-based milks. In terms of alternative milks/creamers, among those aware, A2 cow milk garners the highest untapped interest (43%) followed by sheep milk (36%), collagen creamer (34%), goat milk (33%) and ultra-filtered milk (32%). A2 refers to A2 beta-casein protein and is easier to digest than A1, another protein that is found in traditional cow milk.
"Health is the primary motivator behind plant-based usage in coffee," said DiDomenico, adding that dietary restrictions are now a major reason consumers use plant-based additives. "Thus, it is important to include plant-based creamer options on the menu since they are no longer considered niche products."
However, while the perception is that plant-based milk is healthier than traditional milk, it is not necessarily the case – except for those with digestive issues – as many are often higher in calories and fat. "The major plant-based dairy drivers are health and wellness benefits, animal welfare and reducing carbon footprint (as plant-based is better for the environment)," said DiDomenico.
So, to "get milk" by today's standards, coffeehouses and restaurants must have suitable non-dairy options or they will likely lose consumers (especially the ever-important younger demographic) to those venues that do.
Related content