Debuting in 2019 — The Tea & Coffee Global Supplier Awards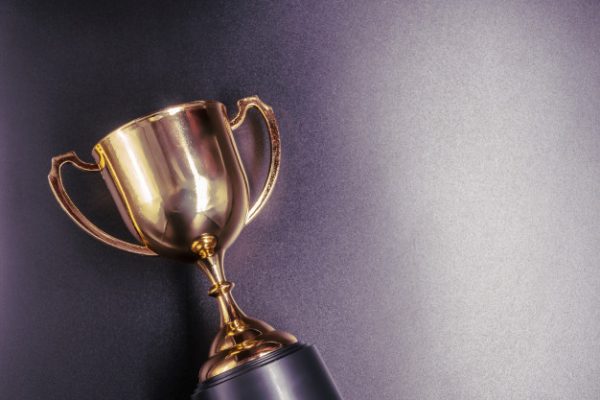 This year is proving to be quite an eventful year for Tea & Coffee Trade Journal! In addition to the new format for our Tea & Coffee World Conference, we are excited to announce our inaugural Tea & Coffee Global Supplier Awards.
Two awards –  Best Tea Supplier and Best Coffee Supplier will be presented, celebrating excellence in the tea and coffee industry.
Each supplier is allowed to nominate a maximum of one tea or coffee supplier into the awards. Suppliers have until 30 June 2019 to make their nomination along with a 200-word description on why their entry is a deserving winner.
Please send your entries to miranda@bellpublishing.com
Unlike other tea and coffee events, people within the industry will have the opportunity to vote for their preferred supplier, via the Tea & Coffee World Conference website. This means that the Global Supplier Awards are truly independent, and voted for by their industry colleagues and peers.
Voting for the Awards will open on 5 July via our website, www.tcworldcup.com, and the Best Tea Supplier and Best Coffee Supplier will be presented at the gala dinner during the Tea & Coffee World Conference, which takes place 23-25 September in Hong Kong.
A conference not to missed
Held at the five-star Kowloon Shangri-La on Lantau Island (approximately 35 minutes from Hong Kong International Airport), Tea & Coffee World Conference is an all-inclusive event featuring a new tabletop exhibition rather than booths, while the educational tea and coffee workshops, and presentation segment return. In addition to the gala dinner and Supplier Awards on 24 September, TCWC will offer opportunities to learn about new technology and products, and of course, there will be ample time to network.
The Australian Tea Masters return to TCWC to head the tea workshops. Led by Sharyn Johnston, CEO of the Australian Tea Masters and Nathan Johnston, founder of Coffee Cartel Roasters, the tea sessions will include a tea cupping masterclass, in addition to classes such as the History and Mystery of Pu-erh and Lupau Teas, Teas of Korea and Building the Bridge Between Tea & Coffee, to name just a few.
Coffee classes will be offered from several of our keynote speakers including Barry Yuen of the Specialty Coffee Association of Hong Kong and China, and will range from introductory and advanced coffee cupping, to aroma testing, extraction and brewing methods.
To register for tea and/or coffee classes, please contact Miranda McRitchie: miranda@bellpublishing.com.
Our speakers will cover a broad variety of subjects impacting the coffee and tea industries. In addition to the aforementioned Barry Yuen confirmed speakers include Jim Lee, founder and CEO of Ocean Grounds Coffee Roasters; Emmanuel Torrejon, director of Philippine Coffee Board and Secretary of the ASEAN Coffee Federation; Dr N Ghosh Hajra, the author of numerous books and tea and the former director of the Tea Board, Darjeeling Tea Research & Development Centre Organic Tea & Agri-Horticultural Consulting, who will discuss the global organic tea market; Alan Lai, the executive director of Teapasar, who will offer advice on harnessing technology and fighting tea fraud; Jeni Dodd, who will discuss the Nepalese tea market; and Nicole Chan, analyst at Euromonitor International's Hong Kong office, who will examine major coffee and tea trends across the globe as well as in Asia and explore the growth opportunities in the industry. Coffee prices remain devastatingly low — below the cost of production. Amid the continuing crisis, Judith Ganes, president J Ganes Consulting, LLC, will explain the importance of the 'C' market.
Technical speakers include Peter Randsted from GEA Process Engineering and Paul Zhang from Tecpacking. Technical presentations are still available so if interested, please contact Charlie Lane: charlie@bellpublishing.com
There still a few more table top spaces available, so if interested, please contact Charlie Lane: charlie@bellpublishing.com.
We will be exhibiting at the Specialty Coffee Association World of Coffee (6-8 June) in Berlin, Germany (booth i51) and at World Tea Expo (11-13 June) in Las Vegas, Nevada (booth 616). Please stop by our booths at these shows where you can discover the latest information on TCWC and register.
For more information or to register for Tea & Coffee World Conference Hong Kong, please visit: www.tcworldcup.com.
Related content