World Tea Expo names 2019 'Lifetime Achievement Award' winner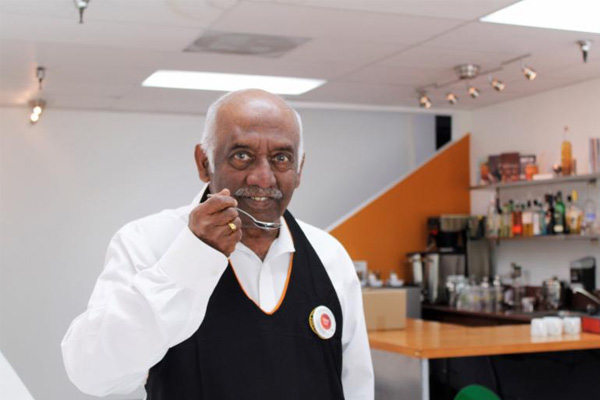 Manik Jayakumar, founder of QTrade Teas & Herbs, will receive The John Harney Lifetime Achievement Award at World Tea Expo, in recognition of his significant support of the tea industry's growth, innovation and education.
Jayakumar is a tea professional with more than 55 years of experience in every segment of the industry, including growing and managing tea plantations, blending and packaging tea, and trading tea globally. He's a pioneer and expert on organic cultivation and specialty teas, and he also designed and implemented large-scale social development initiatives in the plantation sector and championed the inclusion of these efforts in the marketing of tea in North America.
Samantha Hammer, the World Tea Expo event director and World Tea brand leader, said: "We're thrilled to honor and recognize Manik Jayakumar with this year's John Harney Lifetime Achievement Award. Manik is a shining example of success in the tea and business communities, and we congratulate him on his achievements and decades of work to improve and promote specialty tea in the marketplace."
Jayakumar said, "I am very appreciative of the great honor that receiving The John Harney Lifetime Achievement Award signifies. This most unexpected recognition of the small part I have played while working in the industry that I love is beyond anything I have ever sought. To be included now in the august group of recipients of this award is very humbling. I am thankful for the specialty tea community that has nurtured us for the past 25 years, and I am lucky to be surrounded by dedicated colleagues at QTrade, and long standing clients and vendors, whose passion and commitment has made this industry a pleasure to work in."
Jayakumar's Los Angeles-based company, QTrade Teas & Herbs, is a state-of-the-art GFSI facility that provides formulation, supply chain and manufacturing services to the hot, iced and bottled tea segments. QTrade is a supplier of organic teas, loose leaf blends, and pyramid sachets.
The World Tea Expo, a tradeshow focused on advancing the business of tea, will be held June 11-13 at the Las Vegas Convention Center in Las Vegas, Nevada, US. The event will gather more than 3,000 international professionals from various industries, including grocery and retail, coffee and tea houses, restaurants and foodservice, hotels, manufacturers, distributors and more. Attendees will gain insights about tea and new ways their business can profit from it, in addition to discovering the latest trends and products.
Related content