Swiss Water Decaf Participates in Newly Launched Roasters Village at SXSW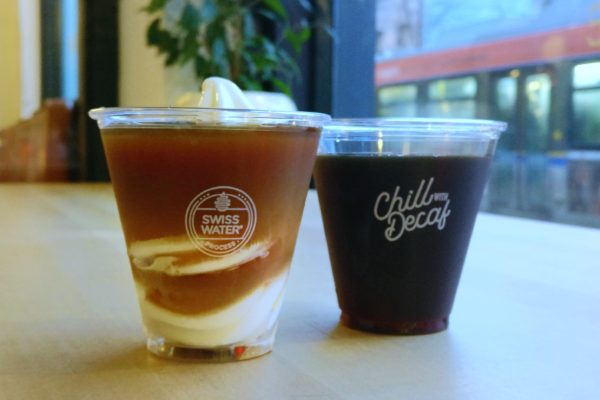 South by Southwest has invited a select set of brands to be featured at the first ever Roasters Village in the SouthBites Trailer Park. Among those featured is Swiss Water Decaffeinated Coffee Company.
"Connecting with consumers and getting the word out about great-tasting coffee without caffeine, and without chemicals, is important to us. That's why we've done events like our pop-ups in New York and LA and why we are excited to be a part of SXSW," says Frank Dennis, Swiss Water president & CEO.
Swiss Water will serve Nitro Cold Brew Coffee Floats, featuring decaffeinated cold brew prepared in partnership with Stumptown Coffee Roasters.
South by Southwest or SXSW takes place in Austin, Texas. The Roasters Village will run March 10-12 from 11am – 9pm.
Swiss Water's gentle and chemical-free process uses water, time, and temperature to remove caffeine from specialty green coffee, leaving the origin flavour and character of coffee untouched. The result is 99.9% caffeine free coffee.
For more information about Swiss Water, visit www.swisswater.com.
Related content