A new era of tea tariffs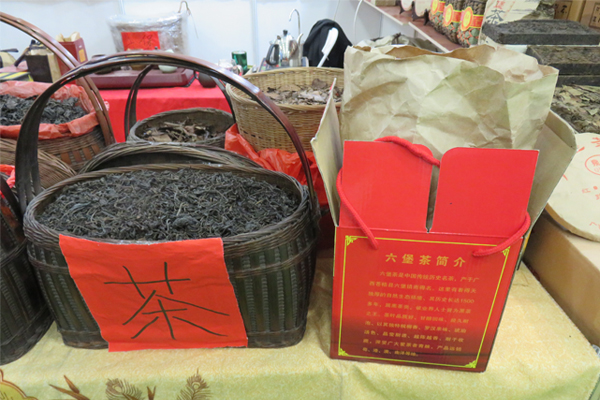 Image: Barbara Dufrêne
Tea Is the latest "victim" of the trade war between the United States and China.
On 13 August, the US Trade Representative (USTR) announced that tea from China is on the list of the US Tariff on Imports from China and a 10% tariff will be imposed on tea imports effective 1 September 2019.
The announcement stated that "Certain products are being removed from the tariff list based on health, safety, national security and other factors and will not face additional tariffs of 10%," but tea was not one of them. In fact, following China's 23 August announcement that it will impose tariffs targeting US products, tea became one of the items to now be taxed 15% after President Trump instructed the USTR to increase the tariffs on approximately USD $550 billion worth of Chinese imports by 5% in response to China's decision (and in order to achieve the objectives of the China Section 301 investigation). The effective date of 1 Sept remains. (See "US Tariffs on Chinese Tea Go Into Effect" in T&CTJ's September issue for the full range of tea products affected by the tariff.)
Peter F Goggi, president of the Tea Association of the USA, submitted a position paper, provided oral testimony and rebuttal during the 301 Committee hearings. "Clearly our arguments fell on deaf ears and we will be subjected to tariffs for the first time in many generations," wrote Goggi in a letter to Association members. "I will be sending a note to the USTR in due course expressing our displeasure and disappointment in this decision."
The responsibility for interpretation, enforcement and identification of tariffs owed will be the responsibility of Customs and Border Protection. Goggi encouraged Chinese tea importers to liaise with their Customs Broker in due course.
Impact of the Tariffs
Nelson Dong is a senior partner at the international law firm Dorsey & Whitney and head of its national security group and co-head of its Asia group. He is also a current member of the Board of Directors of the National Committee on US-China Relations (NCUSCR), and a current member of the Board of Directors of the Washington State China Relations Council (WSCRC). Dong has been following this issue closely and of this said:
"From the outside, it is difficult to see how these rapid volleys of tariffs and counter-tariffs can help the two teams of government negotiators to reach any kind of "deal" that would be acceptable to both President Trump and President Xi or can avoid the spreading collateral consequences for many thousands of suppliers and customers on both sides of the Pacific or the knock-on effects in many other national economies.
"Tariffs are and always have been taxes paid by an importer in order to gain customs clearance and entry into the importing country, and the cost of tariffs will thus be factored into the price of such imported goods, which are then passed down the supply chain to the ultimate user or customer at the end of that chain. Eventually, when tariffs are imposed at this scale, consumers and end users will have to pay higher prices and thus have less effective purchasing power, and many parties along the supply chain will either experience lower profits or more lost sales (or some combination of the two).
"The resulting damage to consumers, producers and intermediaries can only combine to erode investor and consumer confidence, stall many needed investments, and increase the risks of negative local, regional or even global consequences."
Firsd Tea, the US import office of China-based Zhejiang Tea Group (ZJT), and one of the largest importers of Chinese tea, testified at hearings in Washington DC in opposition to the tariff on Chinese tea imports.
In an August blog, Jason Walker, marketing director for First Tea wrote: "As we stated in our testimony before the US Trade Commission, Firsd Tea would like to reiterate that the tariff will not harm the China tea industry, but will harm US tea businesses, and will not protect any tea technology or US tea production. The US tea industry is caught up in something bigger and stands to suffer because of it.
"However, recent history has also shown that some of these threats of tariff are mainly being used as leverage to close a trade deal, and do not necessarily go into effect. Our position, as before, has been to hope for the best and prepare for the worst."
Pursuant to that, Firsd Tea added further supply of high-priority teas in its US warehouses, with containers on the water and others scheduled to depart prior to 1 Sept. The company also said that it would provide alternative or flexible options to its customers on a case-by-case basis, including contract purchases with locked-in pricing and reserved quantities.
Commenting further on the tariff situation, Dong said: "Because of their mutual interdependence and the sizes of their economies, China and the US undoubtedly each has the capacity to inflict considerable economic damage on the other country and, conversely, to endure a great deal of economic pain through this struggle. The question remains whether the two countries also have the capacity and will to escape some kind of "economic death spiral" where they are each so locked into positions from which they cannot easily back away to allow a political resolution.
"If the high level talks tentatively scheduled for September can still occur and could yield some progress, that will be a hopeful sign, but if [the] two sets of announcements from Beijing and Washington (and what happens in the next week or two) should derail those talks entirely, both the US and international economic pictures could become quite murky and ominous."
It will be a waiting game to see who may be the first to "give in" — the US or China. For now, there is only a couple of days for Chinese tea lovers in the US to enjoy tariff-free tea.
Related content