Wicked Coffee Adds Birchall Tea to Product Range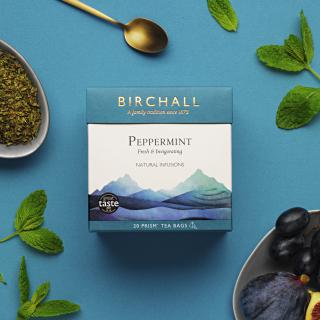 Wicked Coffee Company announced it is collaborating with Birchall Tea to distribute its products. Wicked will stock a wide range of the family-owned, London-based company's herbal, specialty and everyday black teas, all available as loose-leaf tea or in a prism bagged teabag.
"We are delighted that we can now offer Birchall Tea as part of our range of beverages," says Fergus Walsh, managing director, Wicked Coffee Company. "We pride ourselves on offering our customers quality, ethically-sourced products, and Birchall Tea is sourced exclusively from estates across East Africa, from Rwanda through to the Great Rift Valley in Kenya, where we believe the best teas are to be found."
Walsh says that Birchall Tea just cannot be bought from the supermarket, "so it gives our customers the chance to offer their customers something a bit different and special that they can't get at home. We are excited to work with a family company like our own and look forward to a successful 2018 selling their fantastic teas."
Daniel Graham, managing director, Birchall Tea adds, "We are happy that Wicked Coffee Company will be distributing Birchall and adding our range of teas and infusions to their hot drinks offering in 2018. Wicked Coffee's strong commitment to upholding high service standards and sourcing ethical products is very impressive and I'm delighted that they will be working with us to grow sales of East Africa's finest tea across the UK."
This is the second product-line expansion for Wicked Coffee in less than a year. In November, the company entered into an agreement with Taylor's of Harrogate to add Yorkshire Tea to its hot and cold beverage line.
For more information about the Wicked Coffee Company or our products, including the range of Birchall Tea, visit: www.wickedcoffee.co.uk.