Davidson's Organics Introduces Ayurvedic Infusion Teas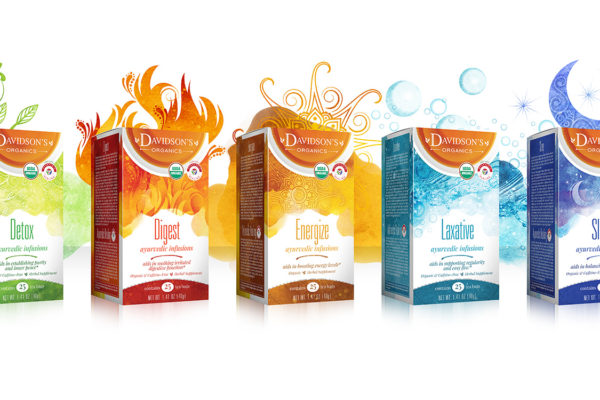 Davidson's Organics, the first certified organic, fair trade and specialty tea company in the US with more than 300 varieties of loose leaf and bagged blends, has expanded its product line to include organic, ayurvedic medicinal blends.
Davidson's partnered with Dr Suhas Kshirsagar, a classically trained Ayurvedic physician based in Santa Cruz, California, to create Ayurvedic Infusion teas. The new line features seven different blends: Sleep, Slim, Energize, Digest, Laxative, Detox and De-Congest.
Ayurvedic Infusions were each crafted to provide relief, balance and healing. (These statements have not been evaluated by the FDA. Davidson's Organics noted that this product is not intended to diagnose, treat, cure or prevent any disease.)
Available since mid-November, Ayurvedic Infusions come in both loose-leaf and standard tea bags for retail and wholesale distribution. Ayurvedic Infusions are offered in 25-count tea bag boxes (MSRP: USD $5.50) as well as 2-oz, 8-oz and 16-oz loose leaf bags (MSRP: $5.50, $6.00 and $11.75, respectively).
Davidson's products are sold at www.davidsonstea.com, Amazon and in select retailers such as TJ Maxx, Burlington and Home Goods in the US.